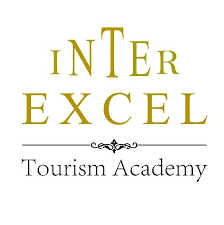 Job Highlights
Direct mentoring from the management
Fast track career progression
Opportunity to travel
Business Development/ Public Relations:
• To liaise with clients, external consultant and government representatives (if required);• To prepare, compile and submission of business proposal;
• To formulate and implement effective strategies & marketing plans through various channels and platforms to achieve profit growth and expansion of the Company Services.
• Liaise with clients and key spokespeople; dealing with rank and file;
• Handling customer enquiries from individuals, other organizations and prospective and/or existing clients, media, often via telephone and email
Strategic Marketing/ Digital Marketing
• Marketing/ Digital Marketing (Provide marketing-related support to management)
• Coordinate and execute marketing plans, social media campaigns, public events and other related activities;
• Co-ordinating, planning & executing career talks at secondary schools/ colleges/ universities;
• Participate in career exhibition, virtual job fairs, talent search etc.
Admin and Human Resource
• Verifying expenses claim form with breakdown of costs and receipts;
• Conduct training induction to new interns and staff;• Resume checking, Appointment fixing, Conduct job Interviews etc.;
• Devise and provide complete report on school/college/university visits or marketing trips (adhoc basis).
Career Counselling
• Organize career counselling sessions, liaising with various University or Colleges
• Provide career counselling and guidance to Secondary students/ school leavers for University/ College Placement The company shall review the individual performance from time to time to determine the area of specialization based on their personal strength.
Requirements :-
Minimum Diploma/ Degree in any discipline, prefer fresh graduates
Result oriented team player and able to work independently
Detail-oriented, with pleasant personality, and able to multi-task
Good interpersonal and communication skill
Able to plan, organize, and prioritize work to meet deadlines
Attractive remuneration packages, opportunity to travel, performance bonus
Interested candidates should email resume and 1 passport- sized photograph
5 Full-Time position(s) available.
Excellent communication skill, Self Starter and result oriented
Interested candidates should send in your personal resume and 1 passport-sized photograph with salary expectation
Additional Information
Career Level
Entry Level
Qualification
Higher Secondary/STPM/'A' Level/Pre-U, Diploma, Advanced/Higher/Graduate Diploma, Bachelor's Degree, Post Graduate Diploma, Professional Degree
Job Type
Contract
Job Specializations
Sales/Marketing, Marketing/Business Dev
Mail your resume to pr@excelmalaysia.com